Articles with tag "osadl"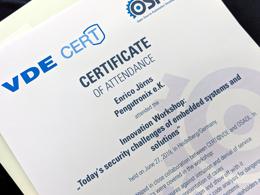 On June, 27th, while the sun was relentlessly heating up Germany as hardly every before, above 50 employees from many companies came together in a well air-conditioned room in the TP ConferenceCenter in Heidelberg. All operating in different fields of application but all involved in embedded systems and all interested to learn something new about security and deploying software updates.
---
---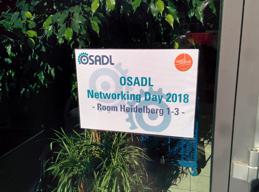 Today, Pengutronix engineers Jan Lübbe, Enrico Jörns and Robert Schwebel joined the OSADL Networking Day in Heidelberg. Here is my report about the morning session with the technical talks.
---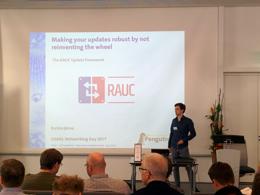 In the last talk before lunch, my colleague Enrico Jörns talked about the RAUC (Robust Auto Update Controller) framework.
---
Our Topics