Launch of Linux Automation GmbH
We proudly present our new spin-off Linux Automation GmbH for selling hardware products, like USB-SD-Mux.
As you know, Pengutronix has always been a software company dedicated to bringing high-quality mainline kernel and userspace code to our customers.
But we also operate on bare PCBs every day, and there was always this recurring impulse to develop some hardware we wished for in our daily work - especially when it comes to automating tests on hardware. Wouldn't it be nice to automatically switch µSD-Cards, USB-ports, network interfaces? And surely we aren't the only ones who need those tools?
When we announced the USB-SD-Mux back in 2017, the feedback was overwhelming and lots of people contacted us wanting to know how to purchase one. With this in mind Linux Automation GmbH was founded.
We are aware that you waited for this moment as much as we did, and now the first batch of USB-SD-Muxes is finally ready for shipping.
Don't hesitate, register in our shop and be one of the first to get one from the initial (limited) batch! ;)
Don't forget to subscribe to the RSS feed over at www.linux-automation.com and to follow our Twitter to stay up to date with new developments.
---
Weiterführende Links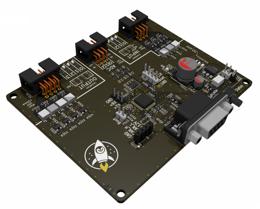 Etwas über dreieinhalb Jahre sind seit unserer letzten Produktankündigung vergangen, seitdem haben wir viele Normen gelesen, Dinge über Webshops und den Alltag der Elektronikfertigung gelernt und still und heimlich an neuen Produkten getüftelt. Heute möchte ich das LXA IOBus-System vorstellen, bestehend aus einem CAN-basierten Kommunikationsprotokoll, einem zugehörigen Gateway-Server und einer neuen Klasse an Linux Automation GmbH Produkten. Zwei dieser neuen Produkte sind der Ethernet-Mux und das 4DO-3DI-3AI Input/Output-Board.
---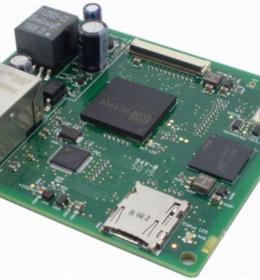 Ein Firmware-Upgrade ist fällig. Eine neu implementierte Funktion muss ausgerollt, eine Sicherheitslücke gepatcht oder neue Hardware-Unterstützung hinzugefügt werden. Die Software ist zwar leistungsfähig, aber komplex. Pengutronix' Strategie, mit dieser Komplexität umzugehen, ist die Arbeit an einem versionskontrollierten Board Support Package (BSP) mit kontinuierlichen Updates und Tests auf dem neuesten Mainline-Linux-Kernel.
---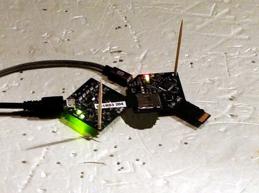 Today Jonas and I went to our EMC testing lab to continue the measurements needed to certify electromagnetic compatibility for the USB-SD-Mux.
---