Launch of Linux Automation GmbH
We proudly present our new spin-off Linux Automation GmbH for selling hardware products, like USB-SD-Mux.
As you know, Pengutronix has always been a software company dedicated to bringing high-quality mainline kernel and userspace code to our customers.
But we also operate on bare PCBs every day, and there was always this recurring impulse to develop some hardware we wished for in our daily work - especially when it comes to automating tests on hardware. Wouldn't it be nice to automatically switch µSD-Cards, USB-ports, network interfaces? And surely we aren't the only ones who need those tools?
When we announced the USB-SD-Mux back in 2017, the feedback was overwhelming and lots of people contacted us wanting to know how to purchase one. With this in mind Linux Automation GmbH was founded.
We are aware that you waited for this moment as much as we did, and now the first batch of USB-SD-Muxes is finally ready for shipping.
Don't hesitate, register in our shop and be one of the first to get one from the initial (limited) batch! ;)
Don't forget to subscribe to the RSS feed over at www.linux-automation.com and to follow our Twitter to stay up to date with new developments.
---
Further Readings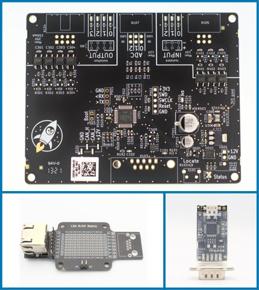 If it looks like an advertising blogpost, reads like an advertising blogpost ... it probably is an advertising blogpost! Nobody likes to read advertisements and we don't like to write them at all, but like all proud parents, we would like to show you the new products that our corporate subsidiary, Linux Automation GmbH, has freshly added to their store. With these new products we, and maybe soon you, will complete (y)our Remotlab infrastructur.
---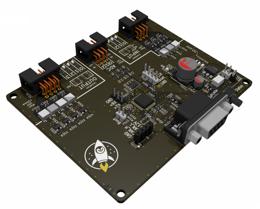 I would like to present to you the LXA IOBus, a CAN-based ecosystem consisting of a protocol, a gateway server and new class of Linux Automation GmbH devices, including the Ethernet-Mux and the 4DO-3DI-3AI input/output board.
---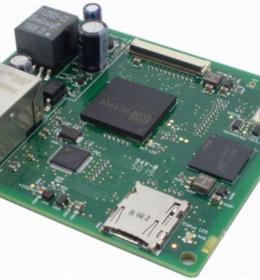 A firmware upgrade is due. A newly implemented feature needs to be rolled out, a security issue patched or new hardware support added. The software, while capable, is complex. Pengutronix' strategy to handle this complexity is working on a version- controlled Board Support Package (BSP) with continuous updates and tests on the latest mainline Linux kernel.
---