ELC Europe 2016, Berlin
At the ELC Europe 2016 in Berlin our colleagues Jan Lübbe and Marc Kleine-Budde are talking about two interesting and important presentations about Kernel longterm maintenance strategies and verified boot.
Jan Lübbe talking about long term maintenance strategies of the Linux kernel. For embedded systems, an operation time of more than 10 years is not too untypical, but what do you do if the system has connectivity and you need to care about keeping the system stable and secure at the same time? The mainline kernel has interesting offerings for that, but how do you establish a working maintenance process around it? Jan's talk should give you some interesting insights.
Marc Kleine-Budde talking about verified boot on i.MX6. The crypto boot topic is keeping us busy for quite some time now, so this is a good opportunity for a roll up and the state of the union.
For more discussions about the topic, Marc will also be available at the barebox booth during the booth crawl.
---
Weiterführende Links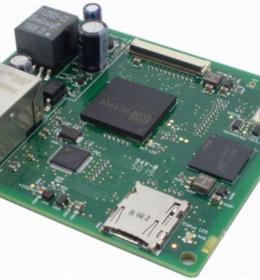 Ein Firmware-Upgrade ist fällig. Eine neu implementierte Funktion muss ausgerollt, eine Sicherheitslücke gepatcht oder neue Hardware-Unterstützung hinzugefügt werden. Die Software ist zwar leistungsfähig, aber komplex. Pengutronix' Strategie, mit dieser Komplexität umzugehen, ist die Arbeit an einem versionskontrollierten Board Support Package (BSP) mit kontinuierlichen Updates und Tests auf dem neuesten Mainline-Linux-Kernel.
---

"FOSDEM is a free event for software developers to meet, share ideas and collaborate. Every year, thousands of developers of free and open source software from all over the world gather at the event in Brussels. In 2021, they will gather online." -- FOSDEM
---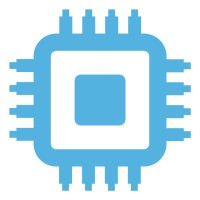 Jetzt, wo sich durch die COVID-19-Pandemie alle an die Digitalisierung und Online-Konferenzen gewöhnt haben, war es noch nie so einfach, eine Konferenz zu organisieren und alle Experten und Interessierten aus einem Bereich für wenige Stunden des intensiven Ideenaustauschs zusammenzuholen.
---

Auch der Embedded Software Engineering Kongress findet dieses Jahr online statt, und wir möchten die Chance nutzen, diesen als Event-Partner zu unterstützen, mit Leuten ins Gespräch zu kommen und gleichzeitig ein paar interessanten Vorträgen zu lauschen.
---

The Embedded Linux Conference Europe (ELCE) is the one biggest meetup of Embedded Linux developers in Europe. As usual Pengutronix has attended this conference - but this year from the warmth of our homes.
---

Das Programm der diesjährigen Embedded Linux Conference Europe (ELCE) wurde in den letzten Tagen veröffentlicht. Wie auch in den letzten Jahren beteiligt sich Pengutronix auch dieses Mal mit Vorträgen zu aktuellen Themen.
---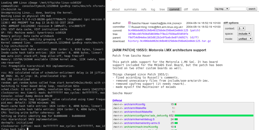 Today it has been 15 years since we mainlined support for Freescale/NXP's i.MX architecture in the Linux kernel! That was one small step for [a] man, one giant leap for (industrial Linux users') mankind :-) Here is some background about why it happened and what you might want to learn from history for your next embedded Linux project.
---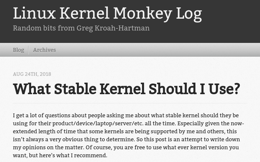 Some days ago, Greg Kroah-Hartmann wrote a great blogpost about Which Stable Kernel One Should Use?. I fully agree with his position; however, I'd like to make some additions for the industry device manufacturer use case and some common pitfalls and misunderstandings we see in that area.
---
---
---